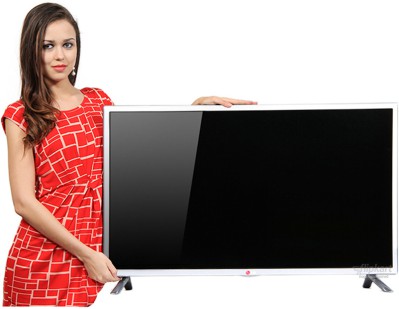 You are on a foreign trip and are lured by the price of that LED TV? read this on, might save you few bucks 🙂
There is no denying the fact that LED TVs are quite cheap in other countries compared to India, especially in Dubai or Singapore. Check this out: The cost of LG TV LG 42LB5820 106 cm (42) LED TV at FlipKart is INR 47990/- while at UAE's leading online retailer Souq.com it costs AED 1579, which is nearly half the price.
Most of  the Airlines charge a flat fee of 199 AED (this is the price charged by Jet Airways, Air India, Emirates etc all charge a different rate) for carrying all LED TVs beyond 32 inches.  A 42 Inch TV weighs around 15-18 Kgs. Most airlines cap the max luggage at 30kgs for economy and 40/50 for Business/First Class (tickets are pricier), beyond which you will have to shell out a bomb! So if you are travelling alone then you are now only left with 15 Kgs of luggage allowance. Out of which, the dead weight of the suitcase alone is 6-7kgs. So you are left with a paltry capacity of 5-6 kgs of luggage to take home. This is sure to hurt if you have already shopped a lot 😉 Let us take a look at all the costs involved:
Total Cost = Cost of the TV + Customs Duty + Airlines Fee
| | | |
| --- | --- | --- |
| Converting 1579 AED at today's rate of 1AED= 17.27, this equates to INR | = | 27261 |
| Customs Duty on LED TV including cess+tax is 36% | = | 9814 |
| Price after Customs Duty | = | 37075 |
| Airlines Fee @ 199 AED | = | 3453 |
| Total Price | = | 40528 |
Your actual savings (47990-40528)= 7462 /-
And then there are issues with warranty in the home country. Taking all these into account, you might better off buying things that are not available in your home country than gain monetary savings over TV. At 27K it is highly alluring and this might still be beneficial if you are travelling with family or friends who can transfer the weight to their luggage. At the same time with the blooming ecommerce industry, you can do all the comparisons at the touch of a button and also order and get the TV delivered to your doorsteps. And this is turning out to be a Convenience vs Price war. What are your thoughts?
Image Courtesy:flipkart.com