If you are the one who shares your phone with kids, wife or friends and worried about them accessing apps that you do not want them to have a look at, then this article is for you. One of the newer feature in Cyanogenmod that is sure to make lot of people happy is the ability to Hide or Lock android Apps. Of Course you need to be running a Cyanogenmod based ROM (I guess this will be used by other ROMs and native Android as well).
This feature was included in the Kit Kat 4.4.4 based builds and available if you have moved to Nightly or Monthly Stable snapshots post July 8. This feature allows one to hide sensitive apps like Banking and Financial applications especially for those who do not lock their phones by using PINS, Pattern locks or etc. And unlike others, this is an inbuilt feature and you don't have to install any third-party apps. To hide apps or enable Protected Apps (as folks at CM like to call it), follow the instructions below:
On your Android device, Go to Settings
Select Apps
Press Menu button
Select Protected Apps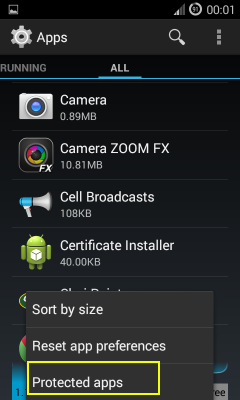 You will be presented with the screen to create an Unlock Pattern. You must create an unlock pattern even if you do not have any lock mechanism (like PINs, Swipe or pattern lock) enabled for you phone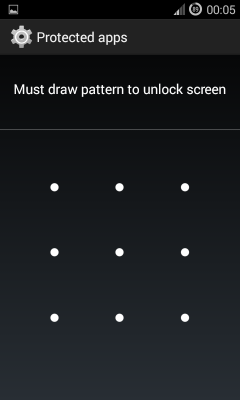 Once you create an unlock pattern, you see a list of the apps. Select the apps that you want to protect or hide and click Back button. That's it. You can now give your phone with or without any lock to your kids or share it with your wife and not have to worry about making any unwanted purchases 🙂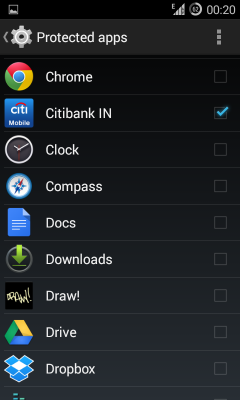 The screenshot below shows the home screen before and after hiding the app 🙂
To access the applications, go to the Protected Apps Window (You will be prompted to enter the unlock pattern that you created earlier), and simply uncheck the radio box in the list of protected apps , they will appear in the screen.
You might also want to check out this article on Android Apps for System Admins