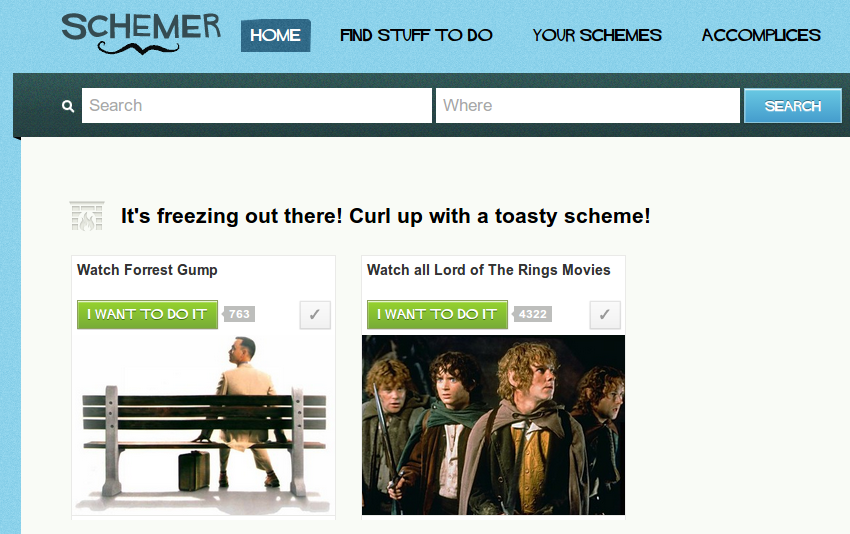 Just in case you are not aware, Google has announced that it will shut down Schemer. Schemer was launched as a beta an year ago and designed to help people share the things they have done, wanted to do with their friends. All the schemes are available for download until February 7, 2014 after which the data will be permanently and irrevocably deleted.
If you have not already received the email, Here is how you can download your Schemer data:  
1. Sign in to schemer.com using your Google account.
2. Select "Email me my schemes" at the top of the page.
3. Your data will be delivered to your Gmail account within 24 hours of the request.
Apart from Schemer, Google has silently killed another product: Notifier App, a desktop based small software utility that was able to check for messages every two minutes, and alert users to new mail and calendar events. Last year, Google had retired many products some of which included Latitude, Building Maker, iGoogle and Google Reader . The closure of Google Reader had caused widespread angst amongst the tech community and had even prompted an online petition with more than 100,000 signatures, but it stay put.
 Related: