Very often, to download applications we simply search on Google (or other search engines like Bing etc) and click on the first link (mostly) instead of going to the respective software's official download page. Although Google does a good job of listing the relevant searched terms, the first few links may not be genuine. For example a search of VLC Media player on Google shows the following result, although the paid listings are at the top the subsequent results may or may not be official sites unless you are familiar with them.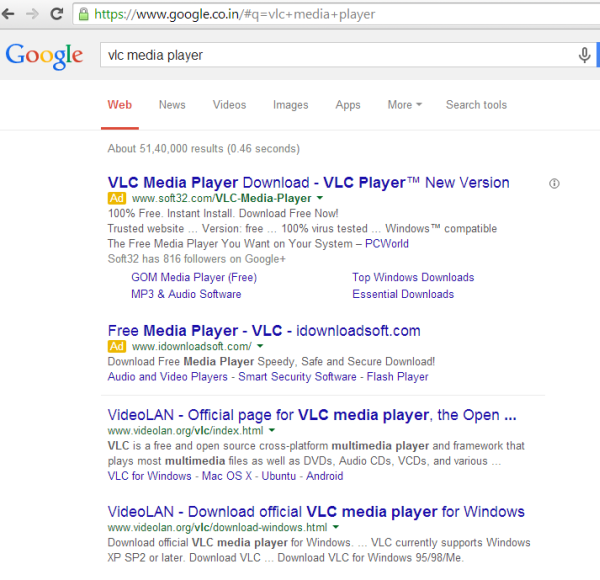 A similar search on Microsoft Bing Search Engine shows the following result: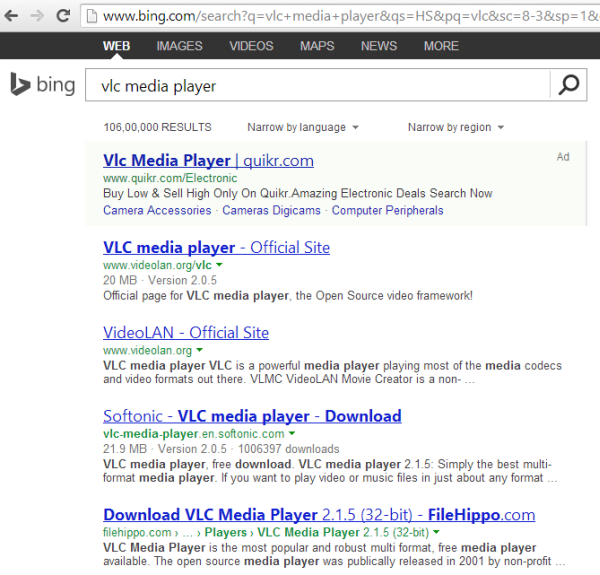 Now try the same search on DuckDuckGo. Why I recommend DuckDuckGo over other search engines is that it highlights the Official Site prominently (a distinct red button as in the image below).  You can be assured about the authenticity of the site and the download. This apart from DuckDuckGo being a secure search engine and also it does not store or track personally identifiable information like other search engines like google, bing and etc.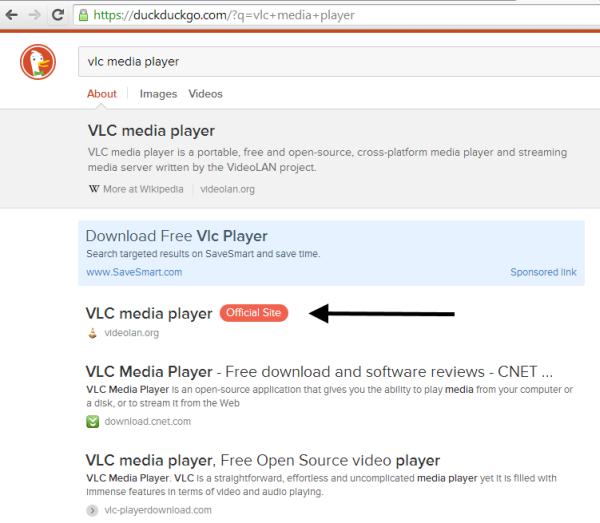 Another DuckDuckGo Search result showing official site for notepad++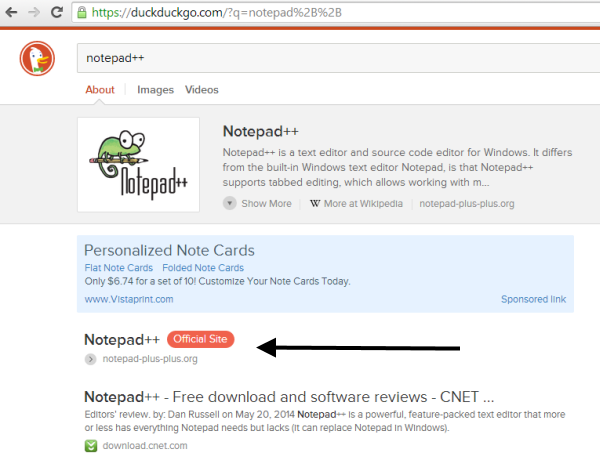 You might also find the following articles interesting: