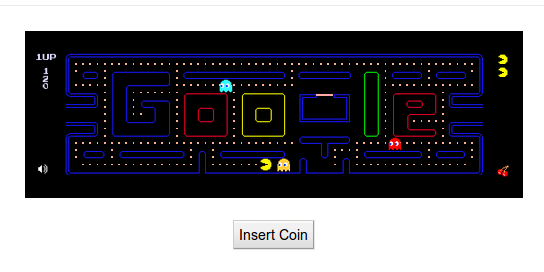 If you are fond of Google Doodles especially the interactive ones and miss them, worry not. Just head over to the following page and select the doodle that you want to see. There are more than 1000 Google doodles created till date. From the above page you can search for the Doodles year-wise, country or ..you guessed it right, using keywords 🙂
Incidentally the first Google Doodle was created by the founders Sergey  Brin and Larry Page themselves way back in 1998. It involved a stickman behind the second 'O' in google for the Burning Man Festival. The responsibility was later delegated to their webmaster Dennis Hwang who was nicknamed Chief Doodler. Google now employs a team of artists and illustrators who design these doodles to commemorate various occasions across different parts of the world.
And that's not it, there is even Doodle Store from where you can order your favorite doodles printed on canvas prints, T-shirts, Coffee Mugs, skate boards and more. There are currently over 8000 items for sale based on various doodles. So what's your favorite Google Doodle? Do comment and let us know.
Related:
List of Google Services Blocked or Disrupted, By Countries
Twitter Has Whale, Klout Has Snail, What Will Google+ Have For A Fail?