It's only last week that Blackberry Limited, formerly Research in Motion (RIM) announced that it would launch its popular Messaging app Blackberry Messenger (BBM) for Android and iOS platforms. 
No sooner was the announcement made, a slew of lookalike and fake apps cropped up in the Android Play Store and prompting the RIM to postpone its messenger for the Android platform. It had actually started to publish it for some regions for the IOS platform.
If you search for BBM or Blackberry Messenger in the Google Play Store, the following results come up and all of these are bankrolling on the "BBM" or "Blackberry" terms. Be aware that these are not the real messenger apps. If you look carefully at the publisher and the description of the apps, you can easily make out their actual functionality. Stay away from these apps.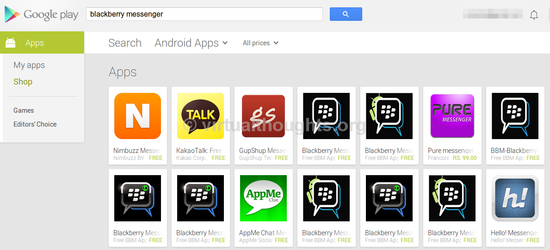 If you want to notified about the release of official Blackberry Messenger App for Android and iOS Platform, subscribe
HERE
Related: