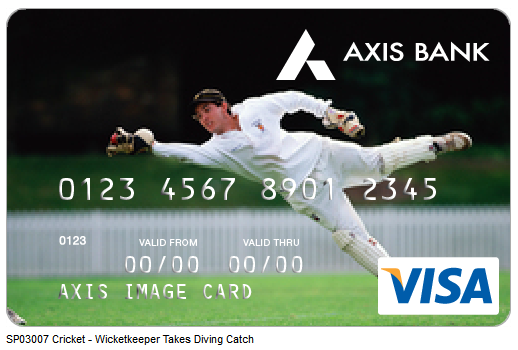 Hey folks, let me ask this: If you were to choose a bank that offer similar services which one would you choose? I am sure a lot of parameters go into that decision like distance, online & office facilities, annual fees, customer friendliness (?) etc. Now, would that decision favor one of the banks that allows you to have, lets say the image of your kid? or your pet? or perhaps favorite actor/actress on the debit card?
Well, the Axis Bank seems to have started a new trend for the Indian customers by allowing them to have their personalized pictures on the debit card.  These cards called MyDesign – The Axis Bank Image Debit Card, gives you an option of having your own image or by selecting images from Axis bank's image galleries that includes Travel, Wildlife, Sports, and even Zodiac signs! Sounds cool and definitely a novelty factor and hey these are not the regular photo debit cards!
Currently only debit cards are being provided the option to customize, you will have to shell out INR 150 for these Image cards while there is no other fees for the online selection of these image cards, but the offline option of visiting the branch and selecting the card will incur you a INR 1 /- cost!. MyDesign Image cards  available for both Visa and Mastercard debit cards.
Related Topics: