Yay! All you Angry Birds fans rejoice because your favorite game is now available for PCs and is currently available on Google's Chrome browser via chrome webstore.
Here is a sneak peek of the Angry Birds games on a Dell Studio laptop:
Its available in two modes High Definition and Standard Definition. Currently there are two levels. The first one in Poached Egg (which is available across all the platforms like Android, Apple and Windows 7) while the second level is called Chrome Dimension.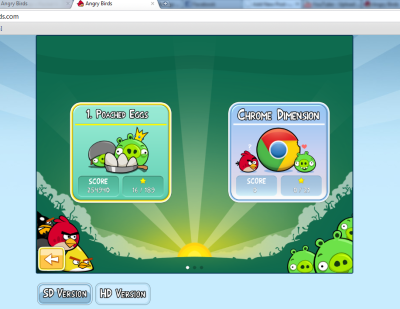 After I installed the Angry Birds on Chrome, I just tried opening the http://chrome.angrybirds.com/ in Firefox 4 and Internet Explorer 9, the game started to load as well!!
Its Brilliant, give it a try. Another headache for the IT Admins for sure 🙂