I always carry this in the car boot, no matter the length of the journey I am traveling, as I do not have to depend on the shops for repairing the flat tyres. And I do not have to even unmount the punctured tyre as well.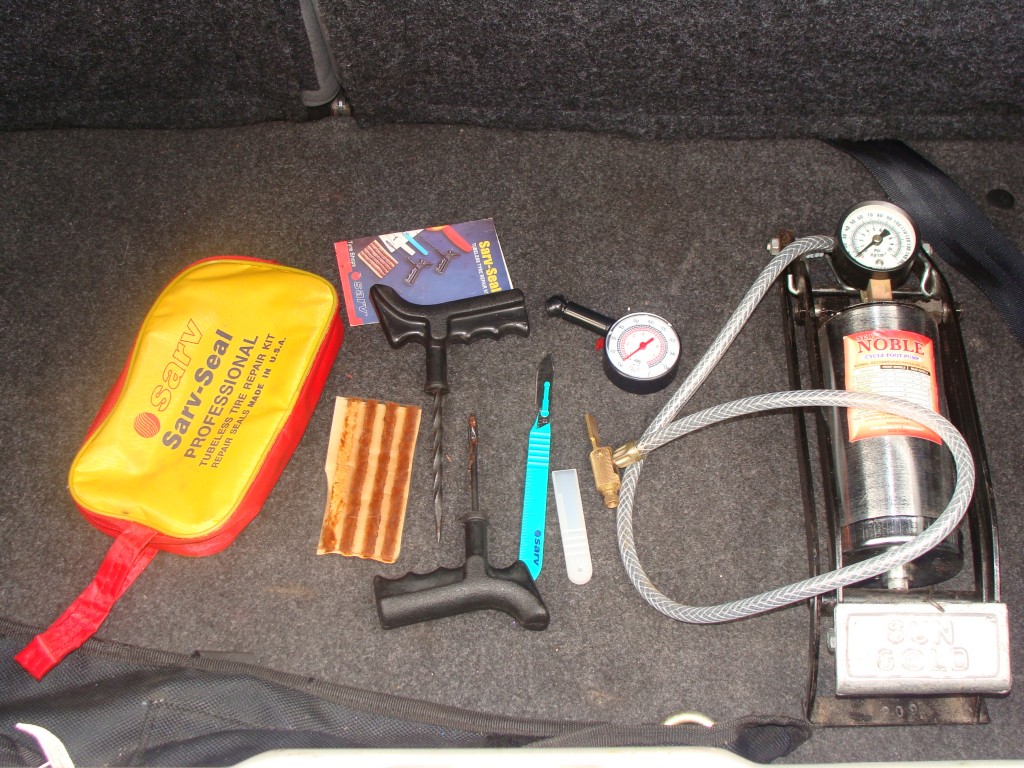 SARV Tubeless tyre Kit includes seal strips, prober, and cutter. Be warned that many counterfeit similar to SARV exists and the prices vary per vendors. I had bought mine from a store near Lalbhag (BLR) as I had got their address directly from SARV folks after an email enquiry. It should not cost more than Rs 350 (for 5 strips). On my recent visit to Metro Cash n Carry at  Yeshwantpur, I also spotted them there.
Foot Pump with pressure gauge – These are available at JC Road and its nearby and are priced in the range of Rs 400 approximately. Although there are electric pressure pumps available, their reliability and power sucking reputation does not make it an ideal choice. I have used foot pumps on couple of occasions and they were not an exertion to me. They also come with pressure gauge

Handheld Pressure gauge – Although the foot pump comes with the pressure gauge, I keep this handy as it is easy to carry around and flexible to use.
Must haves for a long/short drive apart from First Aid kits and many more..
Related: