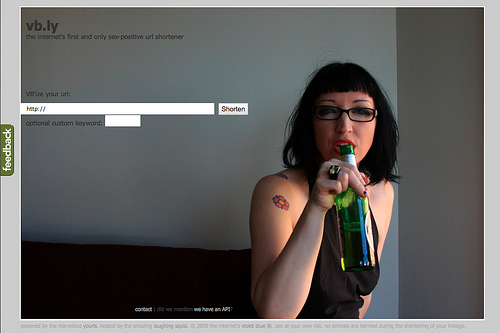 Libya has shut down the popular adult URL shortening service http://vb.ly citing violation and non-adherence to Libyan Islamic Shariah law. Since this domain is not hosted in Libya and if you are wondering what Libya has got to do with it, note that: .ly is the top-level Internet country code for Libya and it is registered with Libyan Domain Registry.
Cyber world is abuzz with the action of the Libyan Domain Registry for this action as this can have ramifications on various such domains with catchy names like justin.tv, radioindigo.fm .tv is owned by the Tuvalu, while .fm is owned by Micronesia A similar service called About.me is about to be launched as well. There were pre-registrations for the About.me services, .me is the top level domain for Montenegro
Because of the popularity of the .ly domains for their shortness and familiarity with the word which sound like sil.ly or high.ly they generally carry a high registration price as well. Owners of vb.ly have claimed that they had recently renewed the annual registration by paying a huge sum.
What exactly prompted Libyan NIC to delete the Vb.ly is not very clear but based on writeup of the blogs of Ben Metcalfe & Violet Blue, who own the vb.ly domain it appears that the above picture with bare arms, a bottle, and the words "sex-positive" were cited as obscene, offensive and illegal and that they were "promoting an illegal activity" with the link shortener. Although the website is a single page and serves no content, it is popular for shortening of adult content all over the world.  One has to also note that Libya's NIC has also said that any domains with less than four characters are under scrutiny prompting questions on the likes of URL shortening services like bit.ly. Following is the notice put up by the registry of Libyan NIC for those wanting to own the .ly domains.
The famous three of the .ly domains are bit.ly, which is default URL shortening service used by Twitter (Twitter is about to launch its own URL shortening service soon http://t.co), ow.ly used by Hoot suite web service and 3.ly which claims to be the shortest URL shortener in the world.